Children's Ministry
The purpose of our Children's Ministry is to reach out to children and to help them develop, grow, and maintain a living relationship with Jesus Christ, their families, and church. This ministry is designed to minister to their needs in homework, home life and other concerns they may have.
Women's Ministry
The purpose of the Women's Ministry is to minister to women of all walks of life. We have established a ministry where women can find rest for their weary souls, where the brokenhearted can find hope; and where the battered can find love, hope, and peace knowing that they are fearfully and wonderfully made by God.
Men's Ministry
The Men's Ministry is designed to develop an environment where men of God in surrounding areas can come together for prayer and fellowship in the Lord. This ministry will help men grow spiritually and mentally and let them know they can be the man that God wants them to become.

Greeter's Ministry
The Greeter's Ministry meets, greets and seats members and visitors as they enter the sanctuary. The greeters provide an atmosphere of warmth and love to those entering the church to help them feel free to worship and know they are in the house of God.
CARE Ministry/Outreach Ministry
The purpose of the Outreach Ministry is to reach out to people outside of church. Which includes the lost, hurting, broken, sick and shut-in, people in nursing homes and hospitals.
Music Ministry
The Music Ministry provides sacred Christian songs during the worship service that glorifies, edifies and minsters to the people of God.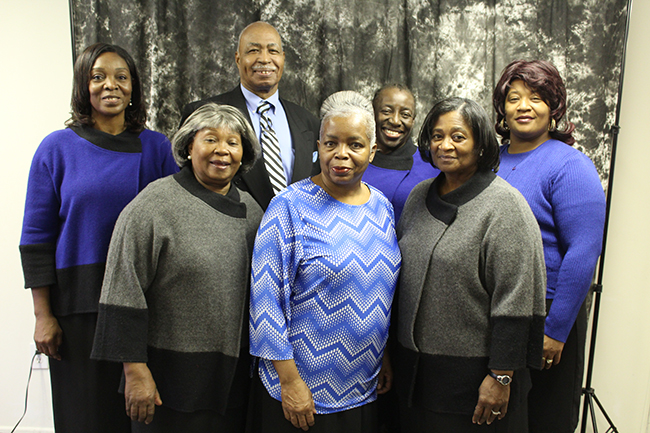 Hospitality Ministry
The Hospitality Ministry helps guest feel and experience the love of God by welcoming them into God's house through friendly and gracious service .